August 12th, 2014 by belladia
Happy Summer! Long days and near perfect weather mean it is time to start thinking about your GSDBA Directory Ad for 2015! We're offering a special this year:
If you order your ad design before September 15th, we'll write your Basic Line Listing for FREE – possibly the most frustrating part of the directory process for business owners. It is really hard to communicate the essence of your business is such a small space, but that is what we do best!
Reserve your ad space with the GSDBA here and then call 858-220-7478 or email us to get started!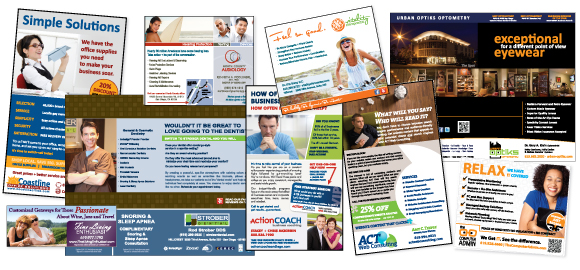 ---
March 11th, 2014 by belladia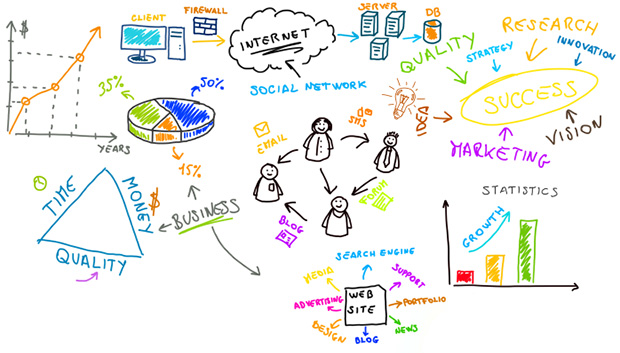 One of the most frequent questions we hear is how much should businesses be spending on marketing. While there is no hard-and-fast rule, there are some generally agreed upon guidelines that will help you determine what is right for your business.
The general rule is 5% of your business's total revenue should be invested back into the business to maintain your current presence. If you are looking to grow, 10%-20% of your business's total revenue should be invested to increase your presence, visibility and market share.
Now to a business owner, this may seem like a large amount of money that could go towards salary for a new employee or a larger office space, but keep in mind this is the most important investment you can make in your business's future.  In the article, "Why successful companies keep investing in ongoing marketing", the author asks, why does Coca Cola still spend billions on marketing every year? He concludes that "Marketing is food, not medicine".
It's not the last minute fix to bring customers in when your phone stops ringing. It is the consistent, everyday meal that builds and maintains a healthy business.
Also, keep in mind that your marketing  budget includes all marketing expenses including the cost of marketing staff as well as costs like printing, buying advertising space or hiring a marketing team.
What might increase or decrease that percentage?
How fast do you want to grow?
To grow faster, you'll have to spend more. Marketing's mantra "You have to spend money to make money" rings true. The catch is to spend your money on the right marketing channels.
What type of product or services do you sell?
If you sell services to other businesses, it is possible that your marketing budget could be a smaller percentage than a business that sells to consumers and must use many different channels to reach their target customers and has a broader audience.
Is your industry competitive?
How competitive your industry is and the amount your competitors spend may require you to increase your budget.
Are you launching a new business, product or service or moving into a new market?
Introducing something new will initially require a larger percentage to get off the ground.
How do I know what to spend my budget on?
Once you know approximately what you are supposed to spend, how do you know you are maximizing this money? You must test and measure all of your marketing efforts in order to know what is working. You have to know how much each a marketing effort costs you and how much you are getting in return. This can be as simple as asking each new customer how they found you and keeping the data in a spreadsheet or as detailed as visitor analytics on your website. The key is to find a number of varied marketing channels that work for you and then run them consistently.
What if I don't have a budget yet?
If you're just starting out, you may now be thinking that this is great if you are an established company with consistent cash flow, but what do you do if you don't have much cash?
Instead of money, invest your time.
The same percentages above work for how much of your time should be devoted to marketing. If your marketing machine in humming and a lot of it is automated or outsourced, you may only need to spend 5% of your hours on marketing. If you're looking to grow, 10%-20% of your week should be dedicated to working on the marketing of your business. So, if you work 40 hours a week (wouldn't that be nice!), you'd spend 4 hours on marketing. Now you can spread that time throughout the week or do it all at once, whatever works for your schedule, but it is absolutely critical that you protect that time. Treat your business as a client. Working on your marketing is just as, if not more, important than working on clients' projects because it ensures future business and allows your business to continue to provide services to your clients.
What can you do during this time?
Write a blog post
Call a potential strategic partner
Send out an email newsletter
Enter your database into a CRM
Create a past client survey
Create social media profiles
Post to social media
Attend a networking meeting or mixer
Marketing can be tremendously overwhelming because there are so many options. If you have questions about the information above or don't know where to start, contact us!
What to see how your doing? Download our Marketing Audit for free!
---
March 6th, 2014 by belladia

Our baby is 8 this year and it's really hard to believe. Owning our own business has been a roller coaster ride–exciting, terrifying, and sometimes hurl-inducing–but we wouldn't trade it for anything. I know many of you know what we're talking about.
We want to sincerely thank you. Your support, cheerleading, love, dedication, and loyalty drives us to work harder and inspires us to do and be better. We are so happy to know you and have the opportunity to work with you. Thank you!
Love–Jessy + Lisa
---
January 6th, 2014 by belladia
The new version of WordPress has been released! So, what's new in WordPress 3.8?
Refreshed, Cleaner Dashboard – the less cluttered look makes it easier to find what you are looking for so you can spend less time editing your site.
Streamlined Widget Control – no more scrolling up and down to find what you need. Rearrange and reorganize your sidebars more efficiently.
Easier Mobile Editing – the new dashboard adapts to the device you are using to make editing your site more convenient on a tablet or phone.
Increased Security- most updates include security improvements to help prevent your site from being infected by malware, hackers and viruses. A little prevention goes a long way!
What to know more? Check out the video tour
Now I know what you are thinking: Can I do it myself?
Yes, you can do these upgrades yourself, but a word of caution: As with any upgrade, there is a possibility that the new software could conflict with your existing site. So make sure you ALWAYS backup your website and know how to restore it if something goes wrong. ALWAYS (really, I mean it)

3 Areas That Will Need Updating:
WordPress – The core software can be updated through the WordPress "Updates" menu. ALWAYS backup your website before updating software. You also should check to make sure your hosting account is compatible with the latest version of WordPress: http://wordpress.org/about/requirements/
Plugins – These are smaller programs that can be added to WordPress to add features to your site (anything from a simple email newsletter signup to a complex membership management program). Plugins can also be updated through the WordPress "Updates" menu. Make sure to check to see if the plugin is compatible with the latest version of WordPress. Links to more information on the plugins can be found by clicking on the "Visit plugin site" link under the plugin name on the "Plugins Page".
Theme – The theme control the design of your website. Many theme creators will update their themes to be compatible with the latest version of WordPress to take advantage of the improved features and performance. Some themes allow automatic updating but for most, you will have to contact the person or company that created your theme for more information.
Do you just want your updates taken care of without having to worry about it?
(Or does the update notification bar really bug you?)
You have other, more important things to work on so let me introduce our Monthly Maintenance Plans. Here's what you get:
Basic Plan: Just the Updates Please
Site backup
Update WordPress software
Update plugins
Broken Link Checker
Malware and virus scan
$40/month
Plus Plan: Updates plus 1/2 hour of website edits or training – nice!
Site backup
Update WordPress software
Update plugins
Broken Link Checker
Malware and virus scan
1/2 hour of website edits or 1 on 1 support
$80/month
Premium Plan: Updates plus 1 hour of website edits or training – what a deal!
Site backup
Update WordPress software
Update plugins
Broken Link Checker
Malware and virus scan
1 hour of website edits or 1 on 1 support
$120/month
Want more details about the plans or have questions about updating your site?
Ready to update?
Click here to fill out the WordPress Website Update form
or give us a call at 858-220-7478.
---
December 27th, 2013 by belladia
Now that the new year is upon us, it is time to reflect on the past year. How successful was your marketing? Did you get the money that you invested in marketing back in new business? What areas can you improve? What worked and what didn't? What needs attention? Where are you missing opportunities?
To help you answer these questions, we created a Marketing Audit. Its purpose is to help you identify what marketing areas you might be missing or need to improve. Download our Marketing Audit below and use your answers to identify and prioritize areas to work on next year.
Click to download the Marketing Audit
---
December 23rd, 2013 by belladia
Happy Holidays! We will be closed from December 23rd to January 1st for the holidays. We'll be back in the office on January 2nd to answer emails and phone calls. Have a wonderful holiday and we'll see you next year!
Thank you!
Lisa & Jessy
---
October 29th, 2013 by belladia
Fall is here and the holidays are one their way! The end of the year is a great opportunity to thank your clients and customers for the business and for their support and loyalty.
Here's some rules to follow to really show your clients that you are grateful that they choose to use your services:
Don't use a business holiday card to sell
The purpose of holiday cards is to thank people for using your services. Make it about them, don't try to sell them a product or announce new services.
Sign and address by hand for a personal touch
People do business with people they like and they like people who make them feel valued. If you can, take the time to show how much your past clients mean to you by signing the card (and including a note) and hand addressing the envelope.
Deliver in person
Take the personal touch a step further and reinforce your ongoing relationship by visiting your client and hand-delivering the card with a sweet treat.
Use snail mail
A real piece of mail is such a memorable treat these days!
Stick to seasonal greetings instead of religious ones
Even consider alternate holidays such as Thanksgiving and New Years.
Get started now
Holiday cards should be in the mail by the second week in December so the time is now!
If you are planning on sending Custom Holiday Cards, now is the time to order them so we have time to create something special.
Give us a call at 858-220-7478 or fill out the order form to get a quote!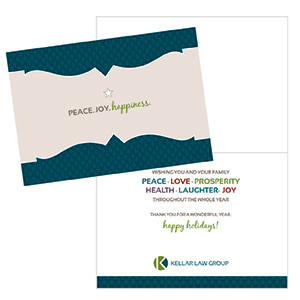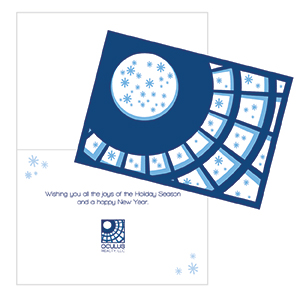 Some other holiday ideas to show how grateful you are:
Sponsored Happy Hour
Partner with a local bar or restaurant and invite all of your past and present clients. What's better than a room full of people that love you!
Open House
Invite your past and present clients to your location and feed them something delicious!
Gifts
Buy thoughtful gifts for your best referral sources (no, pens with your logo don't count). Think of other businesses that refer their clients to you – get them something that makes their lives easier or more beautiful.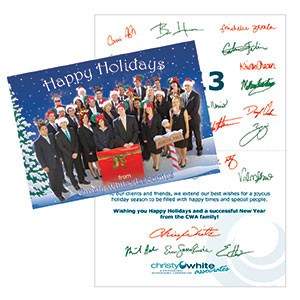 ---
September 9th, 2013 by belladia
Its time to recharge our batteries! We will be closed September 12th through the 25th to visit our families on the East Coast. If you need a project completed before or during that time, please let us know asap. Otherwise, we'll see you when we get back!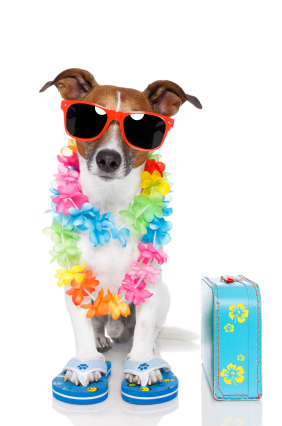 ---
July 1st, 2013 by belladia
Sometimes I find it so hard to be productive when it is gorgeous outside – which presents a bit of a problem when you live in a place with arguably the best weather in the US. While I was watching surfing videos, I mean, working, Inc. Magazine wisely sent this article to my inbox: 10 Ways to Be Productive in the Summer. Here are the two that stood out for me:
Conduct your personal annual review – instead of reviewing your past year, readjusting goals and rearranging your priorities at the end of the year, do it now. Why make it harder by trying to review the past year when you're already exhausted from the busy holiday schedule. Brilliant!

Do something "it's never the right time for" – we all have something that we'd love to start or change for our business but who has the time, right? You do, right now!

For more details on these and their other ways to be productive, read the article here.
A quick reminder that we'll be closed this Thursday 7/4 and Friday 7/5 to celebrate Independence Day! Happy Fourth!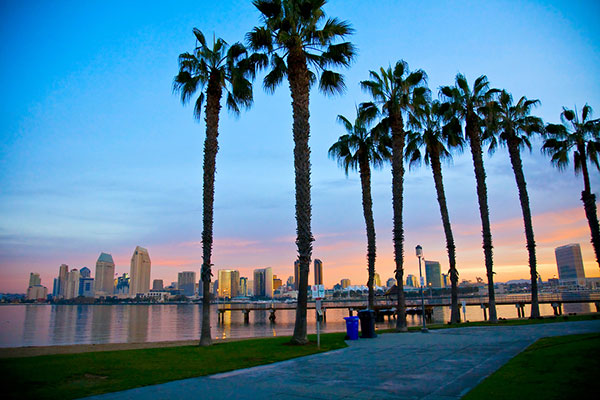 ---
May 24th, 2013 by belladia
Hello! We will be closed on Monday 5/27 for Memorial Day. We hope everyone has a safe and happy holiday!
---