About Us

Who Are "The Girls"?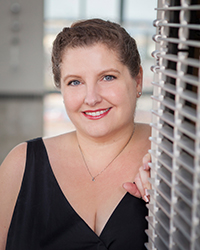 Jessy Sauchuk, Owner and Designer
Jessy graduated from college with a degree in Marketing and MIS. She immediately began working as the head designer for a music publishing company, which she still does work for today. In 2000, Jessy moved to San Diego  met the challenge of building a in-house marketing department which she did successfully. As the department grew, Jessy provided graphic design, marketing and database services for the loan originators in the Southern California Region. After heading several other in-house marketing departments for mortgage companies, Jessy is now the head of the Belladia design team.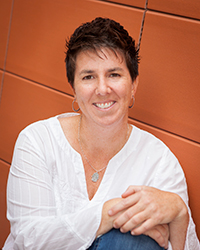 Lisa Smith, Owner and Designer
Lisa originally moved to San Diego to pursue graduate work in Marine Biology. After participating in a graduate program at San Diego State, Lisa realized she was more interested in photographing the animals than studying them. She then pursued an education in photography which led to studying graphic design and other visual arts. In 2003, Jessy needed help in her expanding marketing department and Lisa was hired to help her with the growing number of loan officers who needed marketing services. At Belladia, Lisa is not only part of the design team but she provides organizational and technical support.
Our Vision
Helping inspired people build inspiring businesses.
Our Mission
We are a team of creative, resourceful, problem solvers that is dedicated to helping small business owners succeed at what they love to do. By enthusiastically supporting our clients' goals, we create solutions that consistently exceed their expectations and inspire them to make the world a happier place.
As leaders in marketing and graphic design, we walk—no, strut—the delicate line between function and beauty to effectively communicate our client's message while visually enticing their consumers. We will be "Renaissance" people—studying art, science, nature, literature, music, and business to offer our clients informed, well-rounded solutions. We will educate our clients on the newest and most effective marketing and design techniques making the process fun and interesting. We will learn from our clients and our competition in order to continually improve the service we provide and the products that we produce.
Our products and services will be of the highest quality, value for money, and will always add the most value to our clients businesses. We will support our clients' goals and nurture their missions to create client evangelists who love and respect us as much as we do them.
Our clients are invested—emotionally and financially. They are passionate about their business and the difference they are making. Our clients understand the value of marketing and design to their business success and trust us as experts to plan, research, and create solutions that help them achieve their goals. This does not mean that they are complacent. On the contrary, our clients are driven to contribute to the success of their marketing and design and are able to clearly communicate their likes, dislikes, needs and wants. Teachable, fun, and flexible, our clients are not afraid to try new things and make us love working with them.
We see the potential in small businesses and are committed to their long-term success. We shower them with individual attention, help them measure their results, and celebrate their incremental successes. We design with purpose, follow through on our promises and motivate everyone who comes in contact with us to make a difference.  Our greatest success is seeing our clients happy, healthy, and prosperous.